Melina De Bona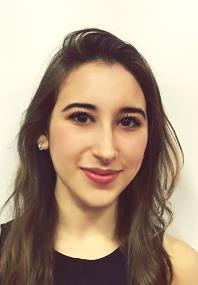 Ms. Melina De Bona is the Commission's representative in New York. She is a regular delegate to United Nations General Assembly meetings and the coordinator for IHFFC events and meetings in New York.
Melina is a J.D. candidate at the New York University School of Law, where she specializes in public international law. At NYU, she is an International Law and Human Rights Fellow with the Center for Human Rights and Global Justice.
Prior to law school, Melina graduated from the University of Chicago with a B.A. in International Studies. She graduated as a Student Marshal (highest honor awarded in the College based on academics and contributions to the community), a Member of Phi Beta Kappa Honors Society, and was on the Dean's List from 2011 to 2015. After concluding her university studies, she spent a year as a research assistant for the Chair of the United Nations Human Rights Committee, and as an intern for the Institute of Public Policy on Human Rights for the Southern Common Market (MERCOSUR).